One Legal Discovery Platform For Everything You Need.
Casepoint's Legal Hold and eDiscovery solutions help leading law firms, corporations, and government agencies manage complex litigation, investigations, data privacy, FOIA, and compliance needs. Deliver better results faster with an all-in-one cloud solution.

Sign up to See Us at Legalweek!
Sign up to see how you can leverage the legal technology features you need to efficiently and effectively manage your discovery needs. We'll show you how to deliver the best legal outcomes and business results quicker with the industry's most end-to-end cloud solution for Legal Hold and eDiscovery.
Solving Compliance & Regulatory Issues with AI Detection & Tracking Tools
Thursday, March 10, 2022 | 11:00 AM EST
Identify key advancements in ML-powered fraud detection and KYC/AML compliance tools

Showcase the best practices for incorporating these tools into your arsenal to address your most pressing regulatory needs.


Evaluating the risks associated with AI-based detection and tracking tools to avoid future pitfalls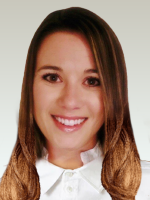 Sarah Venable
Director of Data Science and Risk Analytics, Global Legal and Compliance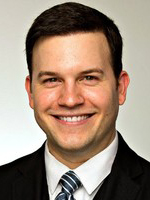 James Sherer
Partner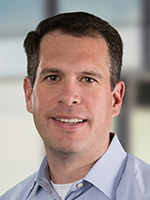 David Carns
Chief Revenue Officer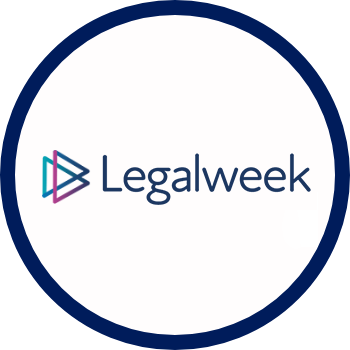 Making the C.A.S.E. for Casepoint
Control
Taking control of the process can help your organization achieve greater oversight and accountability of your data, your internal teams, and the productivity and effectiveness of outside counsel.
Read More
Automation
Document review accounts for more than 80% of total litigation spend. Leveraging advanced technology, such as Advanced Analytics, Active Machine Learning, and AI-driven workflows leads to a more efficient process resulting in lower review costs.
Read More
Security
Corporations and Law Firms are being targeted by cyber criminals on a daily basis. Our end-to-end platform stores all of your data in one secure location, eliminates data gaps, and reduces the risks of data breach exponentially.
Read More
Efficiency
Streamline workflows by using a single platform for the entire eDiscovery process. Increase productivity, meet litigation and investigation timelines, and leverage overall buying power in order to significantly lower your litigation spend.
Read More
See What Our Clients Say About Us
Casepoint has provided a simplified but feature rich solution that has streamlined our litigation support procedures and translated into significant cost savings.
Casepoint is 3-steps past intuitive; it is so easy to use yet powerful. It offers every option you would need to conduct reviews seamlessly and simultaneously. I have worked in all of the "popular" eDiscovery review and AI platforms: none compare to Casepoint. I'm so glad we chose Casepoint as our legal technology partner.
By moving to the cloud, we can now conduct both our litigation and our business more efficiently and effectively. Especially during this pandemic, we were able to provide our clients with sustained legal services without disruption. From the business perspective, by signing on with Casepoint as our preferred firm-wide solution, we can now more accurately project ESI costs for ourselves and our clients
Casepoint's integrated artificial intelligence tools, including their CaseAssist Active Learning, have dramatically improved our review experience. Without the typical disincentive of added feature costs, we've reduced our review times – allowing us to focus and develop our case strategy, and streamline the eDiscovery process.
The choice to switch to Casepoint from Relativity was clear to us. Casepoint's functionality, ease-of-use, and focus on software innovation gives our attorneys and clients the best eDiscovery technology to support their matters.
We are already seeing significant cost savings with the new platform, and we are passing those savings on to our clients. Embracing innovative technology like the Casepoint platform is a big step forward for us.
In a market on the verge of ordinary, Casepoint is pushing the boundaries defining what an eDiscovery platform can offer. eDiscovery to its core, Casepoint is evolving into a full-fledged litigation platform.
Casepoint offers a platform that feels like our own. Casepoint provides a well of quality expertise and ready assistance. We have aligned with a great technology partner.












Your Success is Our Priority
We will help migrate your data to ensure you get up and running quickly with our customized setup and expert guidance from beginning to end. We provide comprehensive training and customized onboarding to ensure a smooth transition for you and your team.